FLITEMASTER RC MODELGLASSES
The Flitemaster sunglasses have been specifically designed and manufactured for radio controlled modellers, with interchangeable lenses for different light conditions - with the Category 0 yellow lenses fitted, you can even enjoy the benefits of light enhancement on a cloudy day, whilst the two polarised lens sets ensure optimum, glare-free vision when it's brighter.
Featuring 100% UVA / UVB protection, the polycarbonate sunglasses feature a wrap-around design that blocks unwanted and annoying light and wind from the sides. The de-centred, scratch resistant lenses have been optically balanced to negate the effects their curvature would otherwise have on your vision.
The Lenses
The interchangeable lenses are:
Yellow (category 0), low light - these enhance light and definition

Beige, polarised (category 2, glare reducing), average sunlight

Grey polarised mirror (category 3, glare reducing), bright sunlight

Dark smoked (category 4), very bright conditions
Modelglasses lenses filter out blue light, which has the effect of improving the definition and contrast of objects (clouds, models etc.) in your field of view.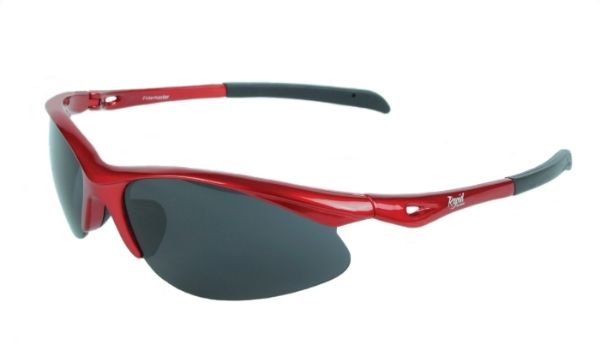 Polarised Lenses
Glare is caused by the sun's rays bouncing off horizontal surfaces. Polarised lenses block glare by filtering out horizontal light, making it easier to see the orientation and distance of your model.
Conformity and UV
Rapid Eyewear sunglasses conform to the new ISO 12311 and 12312 standards for sunglasses and protective equipment testing. This standard has now replaced EN1836 in the European Union. They offer 100% UVA / UVB (UV400) protection.
Accessories
All Model Glasses come with four sets of lenses as standard, a cleaning cloth and a carry case with belt clip and internal compartments for housing the extra lenses.
Additional Lenses
We are pleased to offer two extra lenses as optional extras, these being a clear, untinted UV protected safety lens, and a green Category 3 lens designed for golf. If you would like to add these to your purchase, select the option from the drop-down menu above before proceeding to the checkout.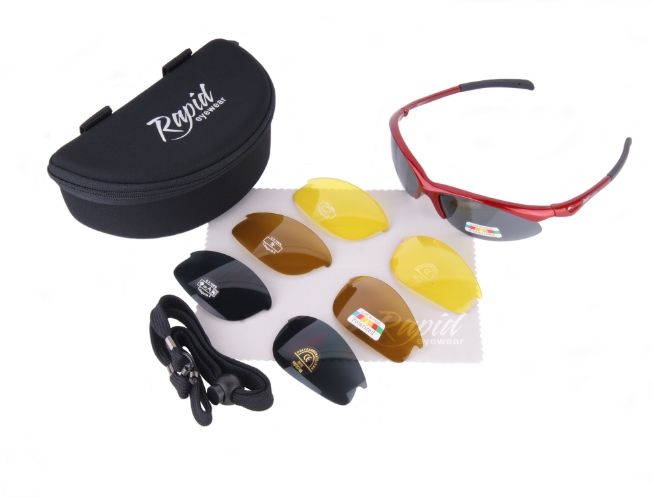 There are no related hopups for this product.
There are no related parts for this product.
NEW Flitemaster, 100% UVA/B protection, interchangable lenses, Cat. 0,1,2P,3P,4P. Cleaning cloth, carry case & neck strap.
Product Code: MG-Flitemaster
Availability: Please Order